Price

RM79.00

RM269.00

Product SKU
M4891670643231
Brand
Sony
Size (L x W x H)
14 cm x 2 cm x 21 cm
Reward Points
79
Points Needed

7900

Availability
Out Of Stock
Shipping Fee
Description
Highlight
Carve a path of destruction through the battlefield in For Honor

Fast-paced, competitive experience mixing skill, strategy, and team play with visceral melee combat

Perfect for battle-hardened warriors

Includes a whole host of physical and digital extra content

Described as "the world's largest cross-platform metagame"

Samurai, Knights and Vikings, three factions at war with each other

ONLINE CONNECTION REQUIRED
Sony PS4 Game For Honor Deluxe Edition Playstation 4 (Original) R3
FEATURES
UNIQUE WARRIORS TO MASTER - For each battle, choose among three warrior legacies: samurai, vikings, or knights. Able to turn the tide of battle and make their faction victorious, each warrior comes with their own weapon set and play style.
CONQUER FOES ALONE OR WITH FRIENDS - For Honor offers an engaging single-player, offline campaign and thrilling multiplayer. Enjoy the full experience with friends, or alone against AI.
GROUNDBREAKING MULTIPLAYER - With brutal battles and duels, teamwork is the key to victory. In the heat of battle, coordination and communication within your band of warriors will make all the difference as you support allies, capture control points, and slaughter enemies.
INNOVATIVE ART OF BATTLE CONTROL SYSTEM - Wield the weight of your weapon and feel the power and impact of every strike. Precise and accessible, the Art of Battle system has been designed with the objective of putting you in total control of your actions.
YOUR WARRIOR, YOUR COLORS - Express your personality and inspire fear in your enemies by customizing each facet of your warrior, including your chest, shoulders, and helmet. The opportunities for your character and team to look unique are endless.
THE CHOSEN - The Chosen has survived a thousand years of wandering the southern deserts. Their journey should have wiped them out centuries ago, but they have survived thanks to the skills and focus of their great heroes. These Heroes hope to lead their people to an impossible victory and establish a new homeland
THE WARBORN - Striking fear in the hearts of their enemies, The Warborn warriors sail across the Boiling Sea to raid the southern coast. Known for their fire and passion, these Heroes embody what it means to be warriors. Leading the charge, they will drive their enemis out of their ancestral lands
THE LEGIONS - On the shoulders of great heroes, The Legions have driven out invaders, conquered any who would not join them, and established hundreds of others to defend what is theirs. Facing invasion on two fronts, these heroes fight to protect their lands from the heathens who would take it
ONLINE CONNECTION REQUIRED
---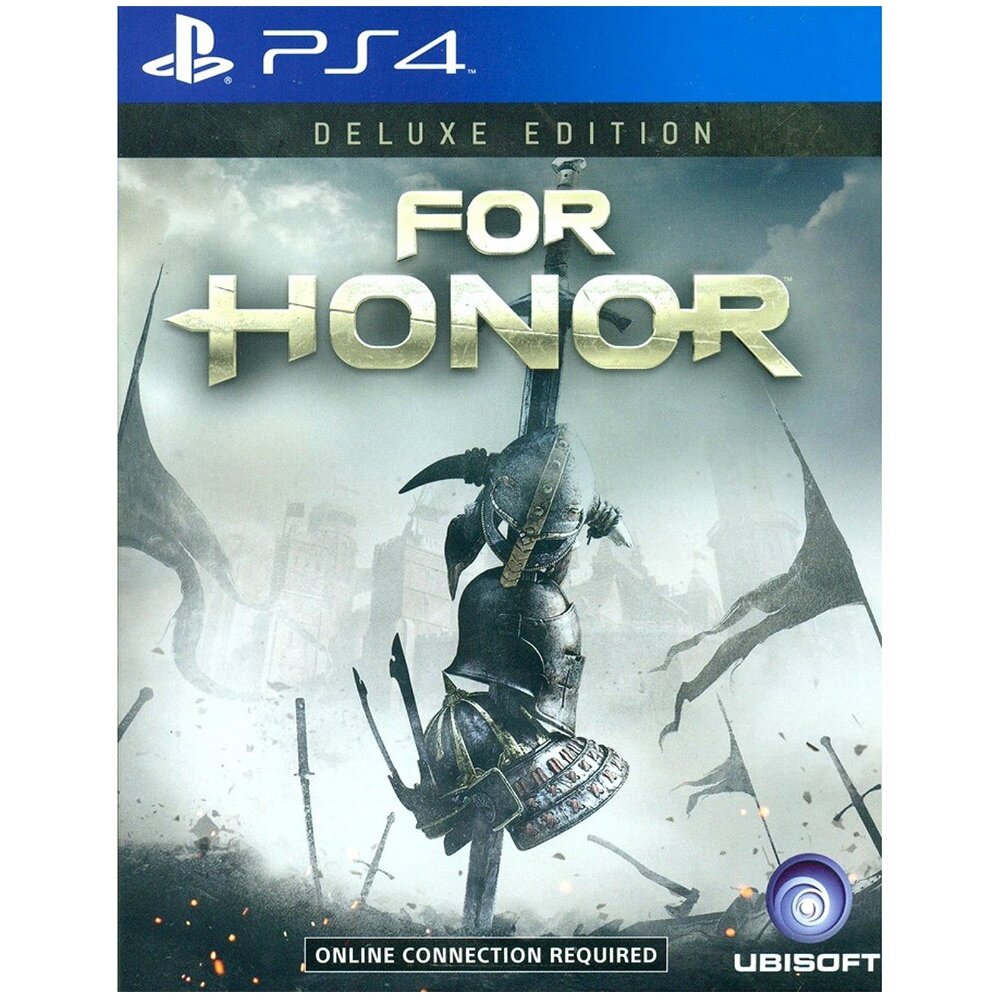 ---
---

---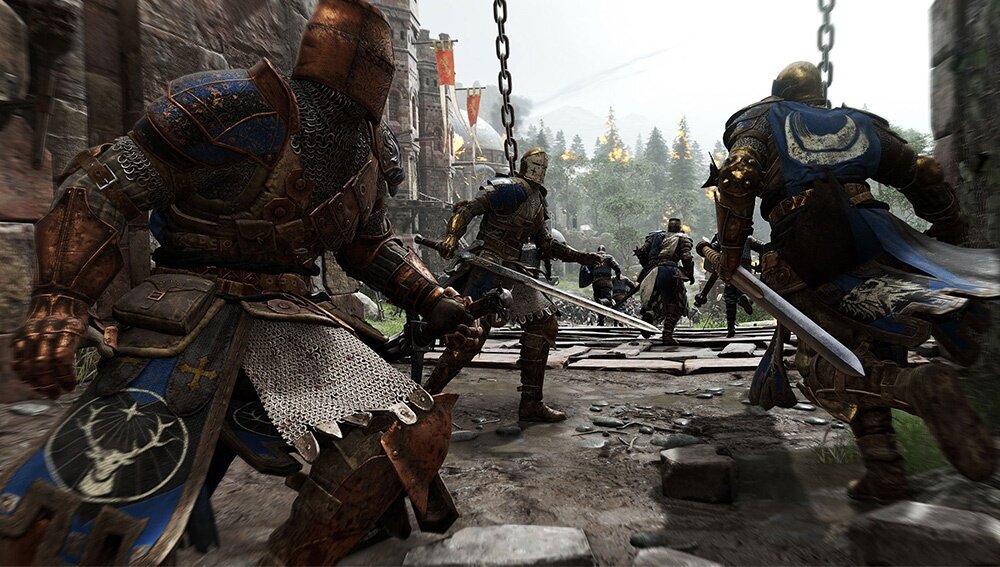 ---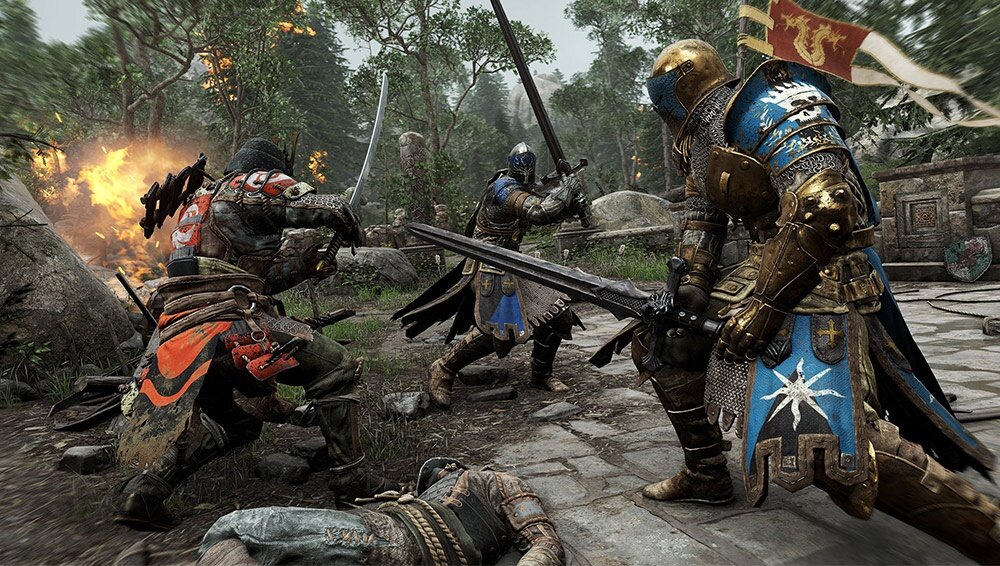 ---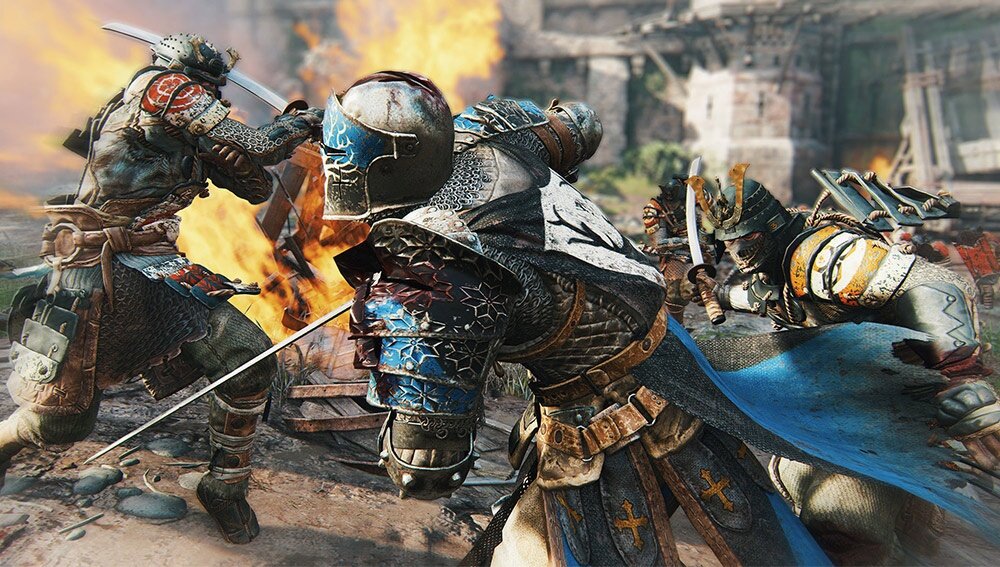 ---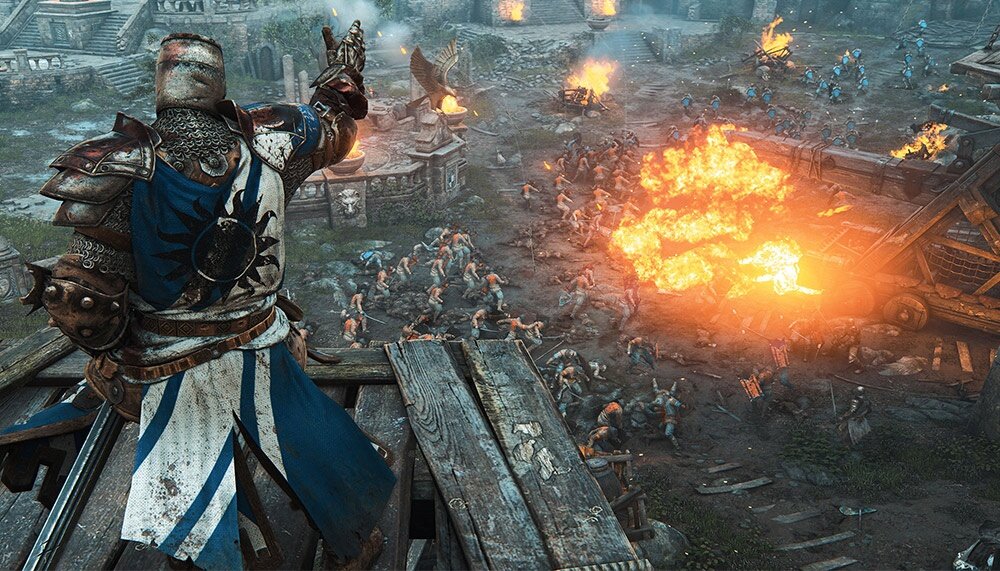 ---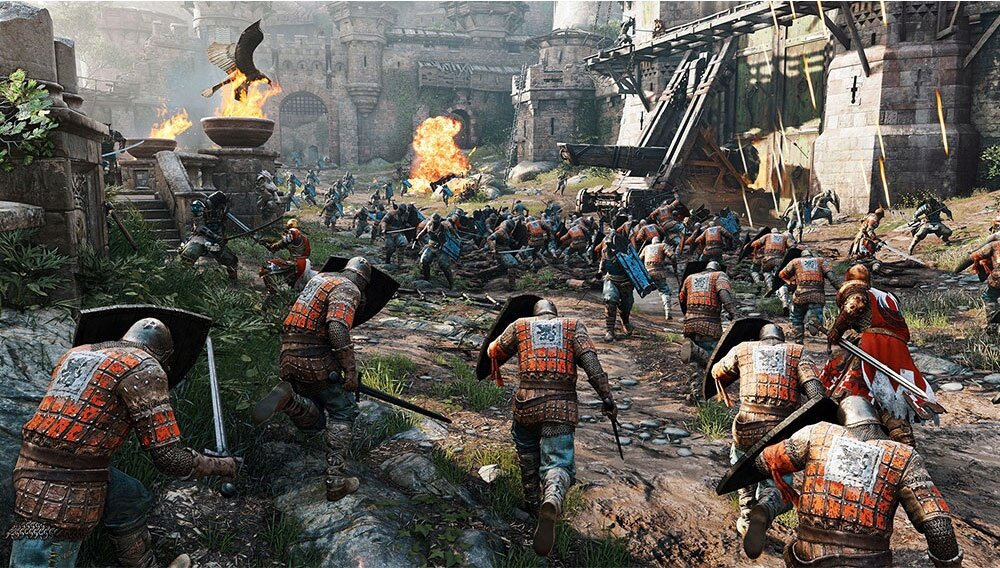 ---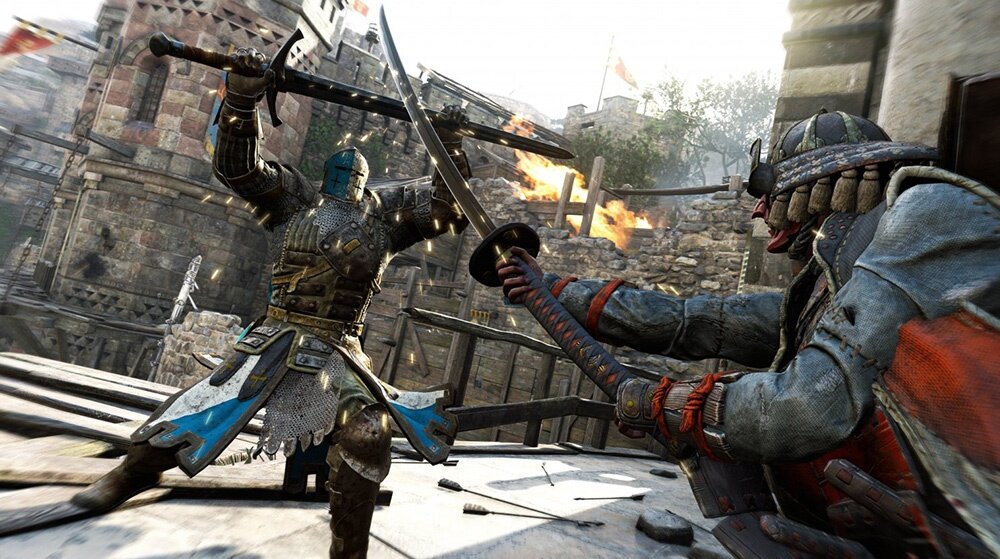 ---

---

---

---
Upgrade to the Deluxe Edition for access to exclusive content with the Deluxe Pack:
1 Finishing move effect
3 Helmet Crests
Additional content:

Boost Package
Exclusive emblem
DESCRIPTION
Carve a path of destruction through the battlefield fighting for guts, glory, and survival in For Honor™, a new melee action game developed by Ubisoft Montreal in collaboration with other Ubisoft studios.
Enter the chaos of a raging war as a Knight, Viking, or Samurai, three of the greatest warrior legacies. For Honor is a fast-paced and immersive experience, mixing skill with visceral, never-before-seen melee combat.
The Art of Battle, the game's innovative control system, puts you in total control of your heroes, each with distinct skills and weapons, as you annihilate all soldiers, archers, and opposing heroes who stand in your way on an intense, believable battleground.
For Honor offers an engaging campaign and thrilling multiplayer. Enjoy the full experience online with friends or solo against AI.
Reviews (0)
view all
back
What's in the box
1 x Sony PS4 Game For Honor Deluxe Edition Playstation 4 (Original) -R3